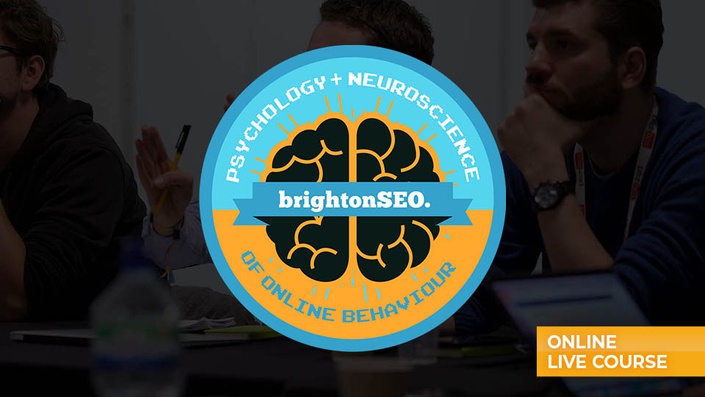 Psychology and Neuroscience of Online Behaviour - online live. 31st March 2021
Looking at the latest research in behavioural psychology & neuroscience to understand what really drives visitors to click on your search listing.

This will be a hands-on course during which your own (or your clients') website will be evaluated on the day. We will compare your site to your main competitors and form a list of hypotheses for later testing.
Course content
We will cover the following:
Understand how the human brain makes decisions
How to use a Limbic Map of the brain to better understand our online visitors
Why a Unique Selling Point must be more than just unique
How conversions are based on feelings, not facts
How to increase the emotional relevancy of your landing pages
How the human brain forms first impressions
How to use emotional goals in your search listings and online ads
How herding is a human instinct and not just for sheep
How we can influence what gets a visitor's attention on a landing page
How a Call to Action should not be based on the actions you want your visitors to take.
How implicit signals produce a stronger stimulation than explicit signals
Why your toughest competitor is not another business
Why making a payment and filling out forms is literally a pain
How to prioritise your hypotheses for testing
Who is this course for?
Anyone looking to gain more engagement and conversions from their website.
What you'll gain from this course
A clear understanding of what drives online visitors and how to persuade them to take the required actions on your site.

Your Instructor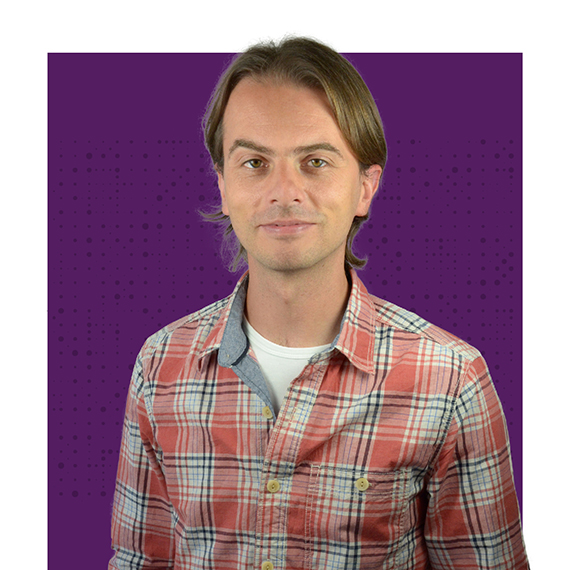 Andrew holds an MSc in Social Research Methods from Oxford University and an MA (and BA) in humanities. He also has Qualified Teacher Status (QTS) and a PGCE from Oxford University.
He currently teaches two training courses in Bunnyfoot's UX Training Program, 'Design for Persuasion, Emotion and Trust' and 'Customer Journey Mapping, Modelling and Information Architecture.'
Course Curriculum
We will cover the following topics over the day
Available in days
days after you enrol
Frequently Asked Questions
How is the ONLINE LIVE training structured?
We've opted to mirror our in-person format as much as possible, so your training will take place over one day. This means you only need to book one day away from other commitments, and can really get into the subject matter.
How is the ONLINE LIVE training delivered?
The online training will be delivered over our webinar platform so you'll be able to see and hear the trainer (much like a Zoom call) along with their training materials, slides and screen shares. You'll be able to participate and ask questions etc via your mic or the on screen chat, and depending on the course, your trainer may also make use of web-based online collaboration tools.
When does the course start and finish?
The standard times for our online training are 10am - 4pm (UK time). This may vary slightly from course to course, and if so your trainer will be in touch with specific timings.
What will I need?
To participate in the live online workshops you will need a video conferencing set-up on your computer - ie a computer with speakers / headset and mic. Our webinar platform recommends an ideal connection speed of >10mps, and ideally on a hardline/ cabled connection (rather than over wifi), which offers increased reliability. We're aware that you will probably be in your day-to-day workspace. We recommend that you put your Out of Office on, and resist the temptation to check emails throughout the day so you can get the most out of the course.
What are the 1-2-1s all about?
Your training page may include mention of 1-2-1s with your trainer as part of the course.This is a (optional) 20 minute consultation with your trainer, which will be bookable directly with them after your training. It is intended to offer the means to ask any specific questions you may have, and may not get the opportunity to ask in the online training format.
Will the session be recorded?
Yes, the session will be recorded, and be available for participants to view for 30 days after your training. The recorded material from your training may also be used in other training packages in the future. For more information on this, email
[email protected]
What if I am unhappy with the course?
Just like our face to face training courses we want you to be completely satisfied with the course. If you are unsatisfied with your purchase, contact us within 15 days of your course and we will give you a full refund.