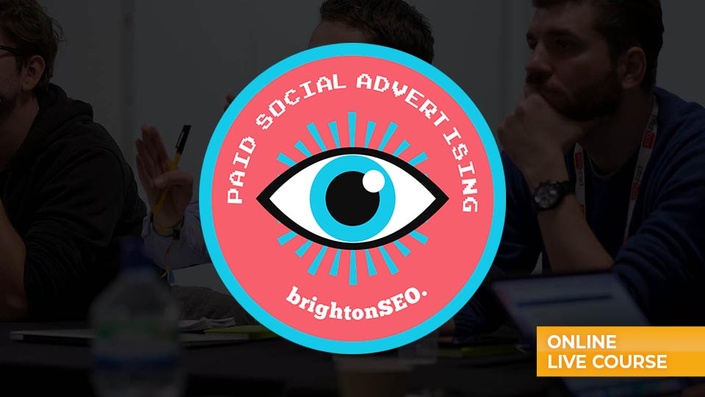 Paid Social Media Advertising online live. 9th April 2021
In just one day you'll have a great overview of paid social for marketers. If you want to master Twitter, Facebook and LinkedIn Advertising, this is perfect!

We are witnessing a increasing focus on social media as an essential channel for results-orientated digital marketing success. Success stories from paid social media campaigns constantly dominate the headlines. The problem? Many organisations don't know where paid social media activity fits within their organisation, what each of the channels can offer and who is best to take control of these channels and strategise accordingly. With the social media advertising platforms developing and rolling out new features at break-neck pace, it's hard to keep up! If you're reading this and nodding along, then this is probably true for you!
Previous attendees of this course include: start-ups, digital agencies, freelancers, in-house marketers, and not-for-profits. And the feedback from attendees has been overwhelmingly positive, many of which stating that they were able to take the guidance on strategies, tips and tricks, and start implementing the very next week!
As the landscape changes so dramatically, the course content is updated frequently to make sure it covers the latest innovations and approaches taught by one of the UK's leading social media consultants, Ned Poulter.

Course content
Tracking Pixels
"If a conversion happened in a forest with no one around, would you be able to attribute it correctly?" Probably not! Tracking is an essential component of your social media campaigns, so we'll start by exploring the options available.
Campaign Strategy
"Start with the objective in mind." is a saying that your trainer Ned is often heard saying. And for good reason. Without a robust strategy social media can be confusing, expensive and ultimately fruitless.
Audience Research & Development
One thing that truly differentiates social media is it's ability to utilise some of the most advanced audience targeting capabilities available today. How to use these to your benefit can be complex and confusing. We'll cover expert tips and tricks to uncover your ideal audience.
Ad Objectives & Formats
Perhaps the most fast-changing and complex aspect of social media is the formats that are available. We'll deep-dive into these, viewing examples, and understand the benefits of using each.
Campaign Best Practices
Power 5? Campaign Budget Optimisation? Campaign Structure? Which is the best approach for you? Perhaps the most rewarding aspect of the course, we'll explore recommended best practices for your campaigns, sharing tips and tricks for optimising your campaigns to raise these to the next level.
Campaign Inspection & Optimisation
Running the best campaign in the world may be meaningless if you can't communicate this to the stakeholders involved. Here we'll understand what metrics to focus on, which to ignore, and how to extract that data into meaningful reports.

Who is this course for?
1/ Paid Marketers - You want to make the most of your clients' budgets by strengthening their social media campaigns.
Social Media Marketers - You manage communities on social media and want to ensure you're utilising the latest in paid ad strategies.
Digital Marketing Marketers -You manage your company's marketing activity across multiple channels and want to optimise/fix your teams' ads.
What you'll gain from this course
In this course, you'll discover new, easy-to-implement strategies to optimise your new or existing social media campaigns.


You'll discover which particular campaigns work (and why) and learn how to test the effectiveness of a campaign quickly and inexpensively to drive your decision-making and achieve your goals.
After completing the training course, you'll leave inspired with new approaches and strategies to trial out in your existing accounts/client accounts. Having developed a deeper understanding in how social media ads work, you'll be able to further experiment and expand on your existing activity, using data to inform your decisions, driving business engagement/reach/revenue, and achieving your business goals.
Your Instructor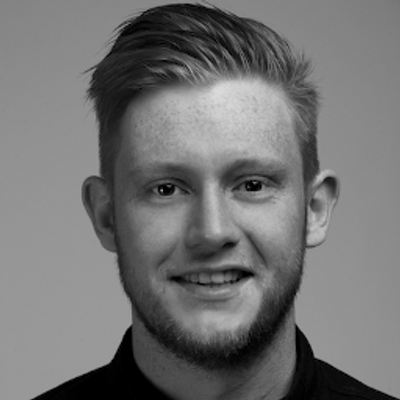 Ned Poulter is the Founder & CEO of Pole Star Digital, an award-winning digital marketing consultancy who deliver high performing, intelligent, data-driven digital marketing solutions.
Having spent in excess of £4M on Facebook / Instagram Ads over the last several years, he's worked with everything from startups to some of the world's most recognisable brands. Ned is also a familiar face on the international speaking and training circuit, where he can normally be found teaching cutting-edge social media strategies.
https://twitter.com/NedPoulter
https://www.linkedin.com/in/nedpoulter/
Course Curriculum
We will cover the following topics over the day
Available in days
days after you enrol
Frequently Asked Questions
How is the ONLINE LIVE training structured?
We've opted to mirror our in-person format as much as possible, so your training will take place over one day. This means you only need to book one day away from other commitments, and can really get into the subject matter.
How is the ONLINE LIVE training delivered?
The online training will be delivered over our webinar platform so you'll be able to see and hear the trainer (much like a Zoom call) along with their training materials, slides and screen shares. You'll be able to participate and ask questions etc via your mic or the on screen chat, and depending on the course, your trainer may also make use of web-based online collaboration tools.
When does the course start and finish?
The standard times for our online training are 10am - 4pm (UK time). This may vary slightly from course to course, and if so your trainer will be in touch with specific timings.
What will I need?
To participate in the live online workshops you will need a video conferencing set-up on your computer - ie a computer with speakers / headset and mic. Our webinar platform recommends an ideal connection speed of >10mps, and ideally on a hardline/ cabled connection (rather than over wifi), which offers increased reliability. We're aware that you will probably be in your day-to-day workspace. We recommend that you put your Out of Office on, and resist the temptation to check emails throughout the day so you can get the most out of the course.
What are the 1-2-1s all about?
Your training page may include mention of 1-2-1s with your trainer as part of the course.This is a (optional) 20 minute consultation with your trainer, which will be bookable directly with them after your training. It is intended to offer the means to ask any specific questions you may have, and may not get the opportunity to ask in the online training format.
Will the session be recorded?
Yes, the session will be recorded, and be available for participants to view for 30 days after your training. The recorded material from your training may also be used in other training packages in the future. For more information on this, email
[email protected]
What if I am unhappy with the course?
Just like our face to face training courses we want you to be completely satisfied with the course. If you are unsatisfied with your purchase, contact us within 15 days of your course and we will give you a full refund.