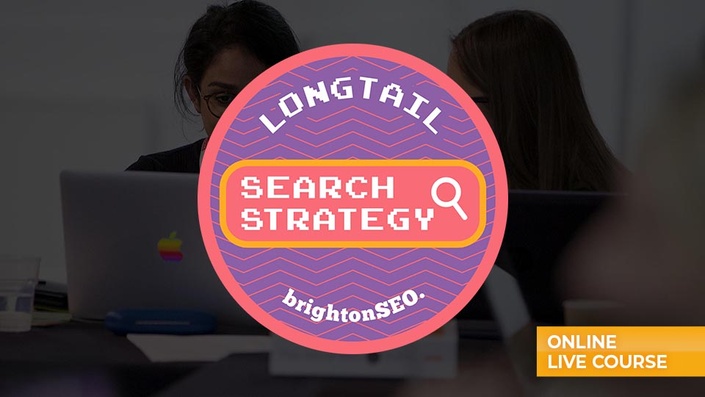 Long Tail Search Strategy online live. 29th March 2021
This workshop will provide tangible actions and clear roadmaps to help you develop a more comprehensive and effective long-tail SEO strategy.

This course will give you an in-depth understanding of the role long-tail SEO strategies play in the customer journey and marketing funnel. You'll learn how to understand user intent and how to structure your keyword research to match the motivations of your target audience. You will be given various techniques through which to research keywords and how to prioritise them with both your end-user and brand in mind. You will also learn how to categorise your content and how user experience architecture works hand in hand with SEO to deliver impressive search marketing results. You'll leave with a thorough understanding of the current SEO landscape, the foundations of SEO success and how to structure a content-led strategy. Expect interactivity, a fast-pace and plenty of actionable advice to take back and implement in your own business/campaigns.
Course content
How consumers use search
Gain an understanding of the long tail principle plus other influencing factors which affect the customer journey and marketing funnel such as search intent.
Exploring the long-tail and how this impacts the SERP landscape
We'll delve deeper into the benefits of long-tail keyword strategies and provide you with tools and techniques to identify the long-tail queries you should be targeting
Using keyword research to identify product- and audience-focused long-tail content opportunities
Modern marketers know that online success is rooted in a thorough understanding of both your niche and your target audience. In this session, we'll look not only at how to research for the keywords you'll target on your site, but how to align those keywords with the insights you have on your audience and how they behave.
Assessing your existing content
Most businesses will have existing content – and there can be a huge amount of value to be gained from reviewing and updating what you already have, as you'll learn in this session.
Creating new funnel-focused content
In this final session of the day, we'll talk more about how to create compelling content that targets long-tail keywords, covering content formats, content inspiration and content structure before tying together everything we've learned throughout the day.
Who is this course for?
This course is ideal for anyone looking to take the next step in their quest for keyword dominance! Even the biggest companies can often find themselves banging their skulls against the same few head keywords.
Your Instructor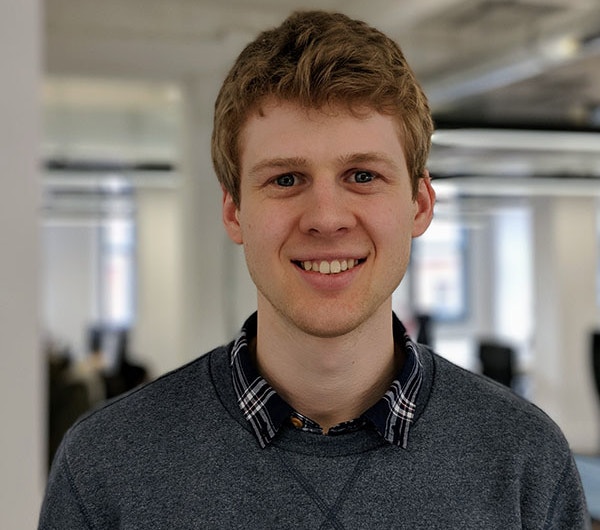 Ben is a content specialist at Impression, having started his career at the agency 5 years ago. He brought with him a love of writing and language that has stayed with him throughout his time at Impression. As a content specialist, he is responsible for content projects across a number of different clients accounts, and currently works with clients in industries as varied as video gaming, insurance and home improvement.
Course Curriculum
We will cover the following topics over the day
Available in days
days after you enrol
Frequently Asked Questions
How is the ONLINE LIVE training structured?
We've opted to mirror our in-person format as much as possible, so your training will take place over one day. This means you only need to book one day away from other commitments, and can really get into the subject matter.
How is the ONLINE LIVE training delivered?
The online training will be delivered over our webinar platform so you'll be able to see and hear the trainer (much like a Zoom call) along with their training materials, slides and screen shares. You'll be able to participate and ask questions etc via your mic or the on screen chat, and depending on the course, your trainer may also make use of web-based online collaboration tools.
When does the course start and finish?
The standard times for our online training are 10am - 4pm (UK time). This may vary slightly from course to course, and if so your trainer will be in touch with specific timings.
What will I need?
To participate in the live online workshops you will need a video conferencing set-up on your computer - ie a computer with speakers / headset and mic. Our webinar platform recommends an ideal connection speed of >10mps, and ideally on a hardline/ cabled connection (rather than over wifi), which offers increased reliability. We're aware that you will probably be in your day-to-day workspace. We recommend that you put your Out of Office on, and resist the temptation to check emails throughout the day so you can get the most out of the course.
Will the session be recorded?
Yes, the session will be recorded, and be available for participants to view for 30 days after your training. The recorded material from your training may also be used in other training packages in the future. For more information on this, email
[email protected]
What if I am unhappy with the course?
Just like our face to face training courses we want you to be completely satisfied with the course. If you are unsatisfied with your purchase, contact us within 15 days of your course and we will give you a full refund.