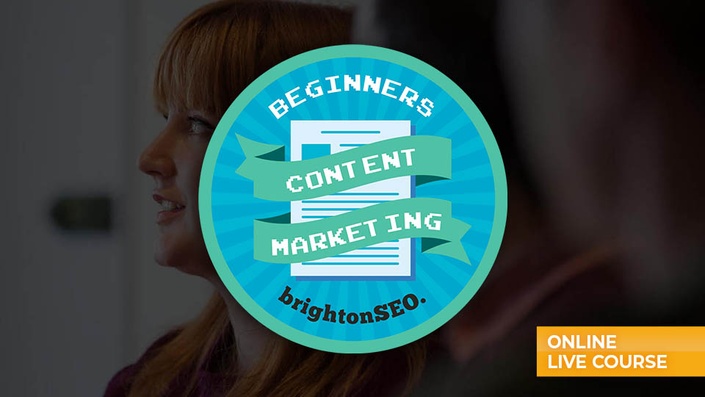 Beginners Content Marketing - online live. 6th April 2021
In just one day you'll learn how to create an effective content marketing strategy that delivers results.

This course is designed to set a foundation for developing content marketing campaigns that will work for your business. You'll explore strategic approaches to developing different types of content, insights into how to better understand your audience's motives and emotional needs, and practical ways that you can measure and report on your campaign's ROI.
Course content
Over the course of the day, we'll cover the following topics:
Understanding your content marketing journey:
What do we mean by 'content marketing'?
Are you creating awareness, promoting thought leadership, telling brand stories, or something else?
Planning and measurement tools and approaches:
How you can manage, measure, test and analyse your content marketing success (with tools that can help)
How to use what you learn to improve your results
How to measure your return on investment (ROI)
Content marketing strategy—Insights:
What do you know about your audience? What makes them tick?
How can you use this to improve your content marketing
Content marketing strategy—Awareness:
How can you use search marketing and social media to distribute your content and reach new audiences
Practical ways to measure and track your content awareness strategy
Content marketing strategy—Engagement:
The science and art of engagement, and how you can measure it
Writing for the Web
We'll be looking at how to match content against target audiences' decision journeys, and enabling your voice to match theirs.
We'll look at writing for the web and social media for the best engagement and potential SEO benefit.
Storytelling:
Engaging your audience with people-led, emotive content.
Who is this course for?
This is for marketers looking to redefine their existing content strategy, or starting one from scratch. It's also great for people starting out their career in content and digital/social media marketing.

What you'll gain from the course
Understand and clarify your brand purpose, how to tailor content that resonates with your audience, that helps you achieve your business objectives and how to measure that impact (and pivot, where required...)

Your Instructor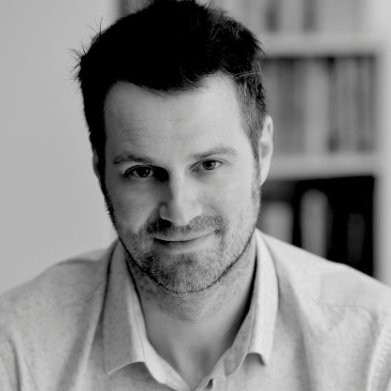 Chris brings more than 21 years' experience in technology PR, digital marketing and journalism. He has worked with global brands including Philips, Xerox, Amadeus and Polycom, and many startups too.
Course Curriculum
We will cover the following topics over the day
Available in days
days after you enrol
Frequently Asked Questions
How is the ONLINE LIVE training structured?
We've opted to mirror our in-person format as much as possible, so your training will take place over one day. This means you only need to book one day away from other commitments, and can really get into the subject matter.
How is the ONLINE LIVE training delivered?
The online training will be delivered over our webinar platform so you'll be able to see and hear the trainer (much like a Zoom call) along with their training materials, slides and screen shares. You'll be able to participate and ask questions etc via your mic or the on screen chat, and depending on the course, your trainer may also make use of web-based online collaboration tools.
When does the course start and finish?
The standard times for our online training are 10am - 4pm (UK time). This may vary slightly from course to course, and if so your trainer will be in touch with specific timings.
What will I need?
To participate in the live online workshops you will need a video conferencing set-up on your computer - ie a computer with speakers / headset and mic. Our webinar platform recommends an ideal connection speed of >10mps, and ideally on a hardline/ cabled connection (rather than over wifi), which offers increased reliability. We're aware that you will probably be in your day-to-day workspace. We recommend that you put your Out of Office on, and resist the temptation to check emails throughout the day so you can get the most out of the course.
What are the 1-2-1s all about?
Your training page may include mention of 1-2-1s with your trainer as part of the course.This is a (optional) 20 minute consultation with your trainer, which will be bookable directly with them after your training. It is intended to offer the means to ask any specific questions you may have, and may not get the opportunity to ask in the online training format.
Will the session be recorded?
Yes, the session will be recorded, and be available for participants to view for 30 days after your training. The recorded material from your training may also be used in other training packages in the future. For more information on this, email
[email protected]
What if I am unhappy with the course?
Just like our face to face training courses we want you to be completely satisfied with the course. If you are unsatisfied with your purchase, contact us within 15 days of your course and we will give you a full refund.