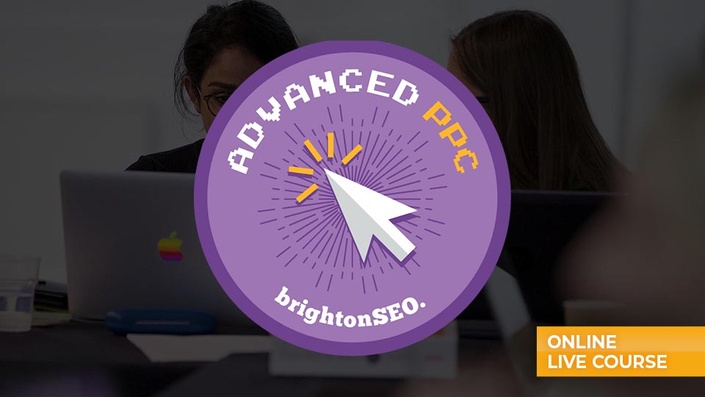 Advanced PPC online live. 8th April 2021
Aimed to help those looking to increase their knowledge of PPC across a range of different features.

Course Introduction
In this one day workshop we will systematically work our way through some of the more advanced Google Ads features, helping you to not only create great performing campaigns but also show you how to optimise campaigns to drive results.
Google Ads is one of the fastest growing and ever evolving media platforms with hundreds of changes being rolled out each year. Unless you are working in it every single day, it is impossible to keep up.
Prior to attending the course, you will be sent a survey to find out more about your level of knowledge and to tell me what you want to get out of the day. This helps me to customise the training course to ensure it resonates with each individual group that I train.
Following our action-packed day, you will walk away inspired and motivated to put what you have learnt into practice. Don't just take my word for it; here are a couple of bits of feedback from recent attendees:
"Sam has provided a level of knowledge and experience that I have not yet come across in my career. She is a passionate, honest and agile paid media expert with the ability to think on her feet to best deliver results."
"An absolute knowledge bomb, engaging presenter and explainer, and supportive mentor who goes above and beyond, I couldn't recommend Sam more highly."
Course content
The course content is customised to suit the group that I am training so this is a general overview of what we will cover. It will be adapted slightly depending on the requirements of the attendees each time.
Setting The Scene
Where have we come from
Where are we now
Goal Setting
Goals and Objectives
Macro and Micro Conversions
Conversion Tracking vs Imported Goals
Conversion Tracking Setup
Attribution Modeling
Attribution Reporting
Account Structure
Campaign Structures
Account Level Settings
Campaign Level Settings
Research
Keyword Research
Competitor Research
Negative Keywords
Adverts
Landing Pages
Tools
Audiences
Audience Targeting
The Biddables
Remarketing Lists for Search Ads (RLSA)
In-Market Audiences
Affinity Audiences
Ad Formats
Responsive Search Ads (RSA)
Countdown Ads
Dynamic Search Ads (DSA)
Automated Bidding
Bidding Strategies
Real Life Examples
Testing and Refining
Experiments
Campaign Optimisation
Quality Score
Bid Adjustments
Optimisation Score
Q&A and Live Audits
Time For Extra Questions
Live Audits (time permitting)
Your Instructor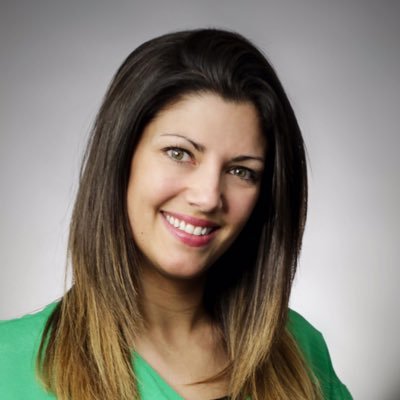 Samantha Noble is the Founder of Biddable Moments, a Paid Media Consultancy Agency dedicated to helping brands increase their revenue through PPC and audience development. Samantha won the UK Search Personality Award at the UK Search Awards 2016 and was also rated one of the top 25 in PPC Heros 'Most Influential PPC Experts' list in 2016 and 2017. Back in 2011, Samantha also founded the Digital Females group which now has in excess of 750 members and has held 16 events to date.
Course Curriculum
We'll cover the following topics over the day
Available in days
days after you enrol
Frequently Asked Questions
How is the ONLINE LIVE training structured?
We've opted to mirror our in-person format as much as possible, so your training will take place over one day. This means you only need to book one day away from other commitments, and can really get into the subject matter.
How is the ONLINE LIVE training delivered?
The online training will be delivered over our webinar platform so you'll be able to see and hear the trainer (much like a Zoom call) along with their training materials, slides and screen shares. You'll be able to participate and ask questions etc via your mic or the on screen chat, and depending on the course, your trainer may also make use of web-based online collaboration tools.
When does the course start and finish?
The standard times for our online training are 10am - 4pm (UK time). This may vary slightly from course to course, and if so your trainer will be in touch with specific timings.
What will I need?
To participate in the live online workshops you will need a video conferencing set-up on your computer - ie a computer with speakers / headset and mic. Our webinar platform recommends an ideal connection speed of >10mps, and ideally on a hardline/ cabled connection (rather than over wifi), which offers increased reliability. We're aware that you will probably be in your day-to-day workspace. We recommend that you put your Out of Office on, and resist the temptation to check emails throughout the day so you can get the most out of the course.
What are the 1-2-1s all about?
Your training page may include mention of 1-2-1s with your trainer as part of the course.This is a (optional) 20 minute consultation with your trainer, which will be bookable directly with them after your training. It is intended to offer the means to ask any specific questions you may have, and may not get the opportunity to ask in the online training format.
Will the session be recorded?
Yes, the session will be recorded, and be available for participants to view for 30 days after your training. The recorded material from your training may also be used in other training packages in the future. For more information on this, email
[email protected]
What if I am unhappy with the course?
Just like our face to face training courses we want you to be completely satisfied with the course. If you are unsatisfied with your purchase, contact us within 15 days of your course and we will give you a full refund.