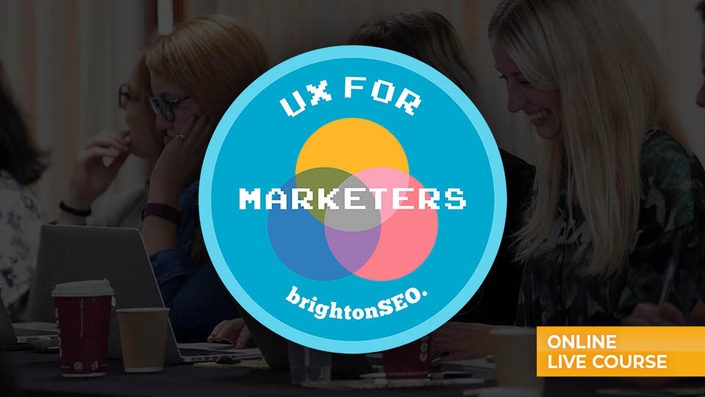 UX for Marketers - online live. 8th April 2021
Find out more about the part UX plays in search visibility, and how you can use it to your advantage

User Experience is playing an increasingly important role in SEO and other marketing disciplines. This course, the only one of its kind in the UK, will help demystify UX for people working in marketing. The training will give practical tips on how to improve the usability of the websites that you work on.
Throughout the day, we'll cover:
What UX is, and why it matters
What processes are used by UXers
How good UX can positively impact your SEO
How you can use UX tools and techniques to improve your website
Course content
An intro to UX
What is UX?
Why is UX important?
How you can get involved
Dealing with UXers
Analytics for UX
User testing
Stakeholder interviews
Design psychology
Personas (marketing Vs. design)
Measuring UX
Why UX matters
Dispelling myths
Quick wins
Where landing pages sit in the User's Experience
Consistency of messaging
UX for conversions
Differences between UX and CRO
Common CRO methods
Measuring results
Who is this course for?
This course is for anyone working in marketing who wants to better understand UX; to help their users, boost conversions, and to improve their search visibility.

Your Instructor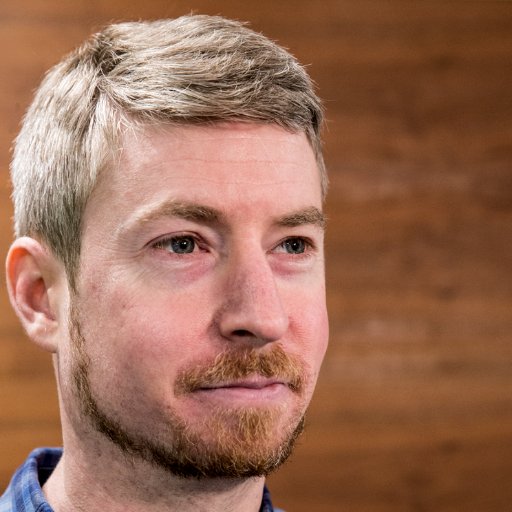 Luke is a freelance UX and analytics consultant who specialises in making websites and apps easier to use. Luke works part-time as the conversion services director at marketing and optimisation agency Fresh Egg and is the author of Researching UX: Analytics. He's a brightonSEO veteran and is back running UX focussed training for the second time.
Course Curriculum
We will cover the following topics over the day
Available in days
days after you enrol
Frequently Asked Questions
How is the ONLINE LIVE training structured?
We've opted to mirror our in-person format as much as possible, so your training will take place over one day. This means you only need to book one day away from other commitments, and can really get into the subject matter.
How is the ONLINE LIVE training delivered?
The online training will be delivered over our webinar platform so you'll be able to see and hear the trainer (much like a Zoom call) along with their training materials, slides and screen shares. You'll be able to participate and ask questions etc via your mic or the on screen chat, and depending on the course, your trainer may also make use of web-based online collaboration tools.
When does the course start and finish?
The standard times for our online training are 10am - 4pm (UK time). This may vary slightly from course to course, and if so your trainer will be in touch with specific timings.
What will I need?
To participate in the live online workshops you will need a video conferencing set-up on your computer - ie a computer with speakers / headset and mic. Our webinar platform recommends an ideal connection speed of >10mps, and ideally on a hardline/ cabled connection (rather than over wifi), which offers increased reliability. We're aware that you will probably be in your day-to-day workspace. We recommend that you put your Out of Office on, and resist the temptation to check emails throughout the day so you can get the most out of the course.
What are the 1-2-1s all about?
Your training page may include mention of 1-2-1s with your trainer as part of the course.This is a (optional) 20 minute consultation with your trainer, which will be bookable directly with them after your training. It is intended to offer the means to ask any specific questions you may have, and may not get the opportunity to ask in the online training format.
Will the session be recorded?
Yes, the session will be recorded, and be available for participants to view for 30 days after your training. The recorded material from your training may also be used in other training packages in the future. For more information on this, email
[email protected]
What if I am unhappy with the course?
Just like our face to face training courses we want you to be completely satisfied with the course. If you are unsatisfied with your purchase, contact us within 15 days of your course and we will give you a full refund.