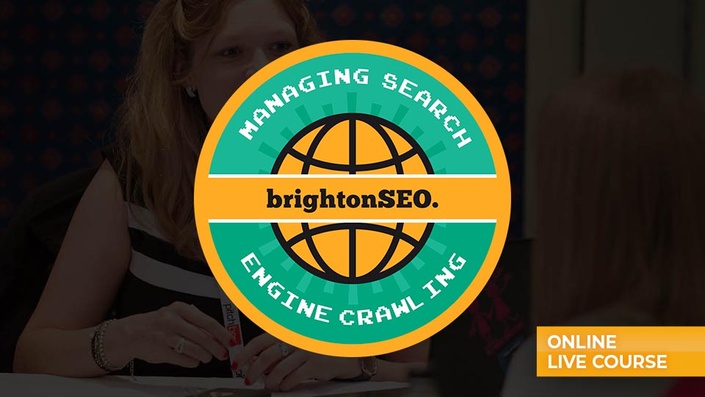 Managing search engine crawling & indexing - online live. 8th April 2021
Master controlling how search engines crawl & index your site, using Search Console, crawlers & log file analysers to make results-oriented decisions
This visual, fast-paced and highly practical training course will build your knowledge of the common crawling & indexing tools and tactics we have at our disposal.
You'll learn how to get actionable findings and generate better results from the mountain of data that's available to SEO managers today, covering both foundational topics and recent developments such as crawling Javascript sites and analysing the insight Google gives you on what they choose to index.
Course content
During this jam-packed training we'll look at:
Why it is vital in any SEO campaign to know how search engines are crawling your site
How Google crawls, assesses & indexes your pages
How to assess your content's accessibility to search engine bots and spot common problems
The tools, tactics and tags we can use to make crawling our site as efficient as possible
How using a combination of Search Console's Coverage report, log file analysis and a crawl of your site gives you a 360-degree view of how a search engine is interacting with your content
Managing crawl budget, and if it is something you should worry about
How to audit your site architecture and internal link structure to optimise the way your site is crawled
How to mimic the way Google 'sees' and understands your content through page rendering
What the crawling and indexing of your site can tell us about potential content quality issues
How to manage duplication and encourage Google to focus on your most important pages
Who is this course for?
If you want a better understanding of how search engines visit, interpret and index your site, this course is for you. It's designed for anyone who understands the basic principles of SEO and wants to feel empowered to control how search engines interact with a site. It's also a great course for junior and intermediate digital marketing teams agency-side who are looking to improve their technical SEO understanding.
What you'll gain from this course
Ultimately, you'll leave with a better understanding of the tools and skills needed to manage how search engines visit your site, and dictate which pages they consider for indexing.


Also, you'll learn how to use your crawl, index coverage and log file data to identify improvements for your SEO roadmap and help create a better quality, leaner & more efficient site.
Your Instructor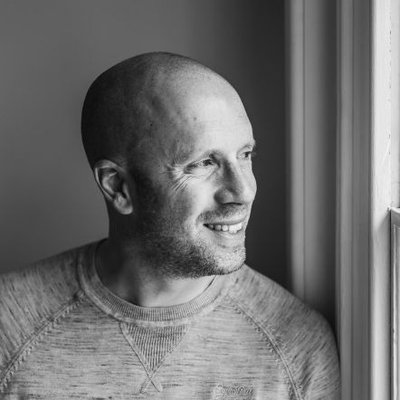 Charlie is a trainer for the team at Screaming Frog, the agency famous for the SEO Spider and Log File Analyser. He's a regular industry speaker who loves to share ideas on content strategy, technical SEO, and creative user experiences.
Also an independent consultant, he runs an SEO & content strategy consultancy dedicated to helping create better sites and smarter SEOs.
Fascinated by the challenges of building an online business, you can find Charlie talking content, UX, SEO & food online or at the bar, or likely cooking something up in the kitchen.

https://twitter.com/pagesauce
https://www.linkedin.com/in/charlie-williams/

Course Curriculum
We will cover the following topics over the day
Available in days
days after you enrol
Frequently Asked Questions
How is the ONLINE LIVE training structured?
We've opted to mirror our in-person format as much as possible, so your training will take place over one day. This means you only need to book one day away from other commitments, and can really get into the subject matter.
How is the ONLINE LIVE training delivered?
The online training will be delivered over our webinar platform so you'll be able to see and hear the trainer (much like a Zoom call) along with their training materials, slides and screen shares. You'll be able to participate and ask questions etc via your mic or the on screen chat, and depending on the course, your trainer may also make use of web-based online collaboration tools.
When does the course start and finish?
The standard times for our online training are 10am - 4pm (UK time). This may vary slightly from course to course, and if so your trainer will be in touch with specific timings.
What will I need?
To participate in the live online workshops you will need a video conferencing set-up on your computer - ie a computer with speakers / headset and mic. Our webinar platform recommends an ideal connection speed of >10mps, and ideally on a hardline/ cabled connection (rather than over wifi), which offers increased reliability. We're aware that you will probably be in your day-to-day workspace. We recommend that you put your Out of Office on, and resist the temptation to check emails throughout the day so you can get the most out of the course.
What are the 1-2-1s all about?
Your training page may include mention of 1-2-1s with your trainer as part of the course.This is a (optional) 20 minute consultation with your trainer, which will be bookable directly with them after your training. It is intended to offer the means to ask any specific questions you may have, and may not get the opportunity to ask in the online training format.
Will the session be recorded?
Yes, the session will be recorded, and be available for participants to view for 30 days after your training. The recorded material from your training may also be used in other training packages in the future. For more information on this, email
[email protected]
What if I am unhappy with the course?
Just like our face to face training courses we want you to be completely satisfied with the course. If you are unsatisfied with your purchase, contact us within 15 days of your course and we will give you a full refund.