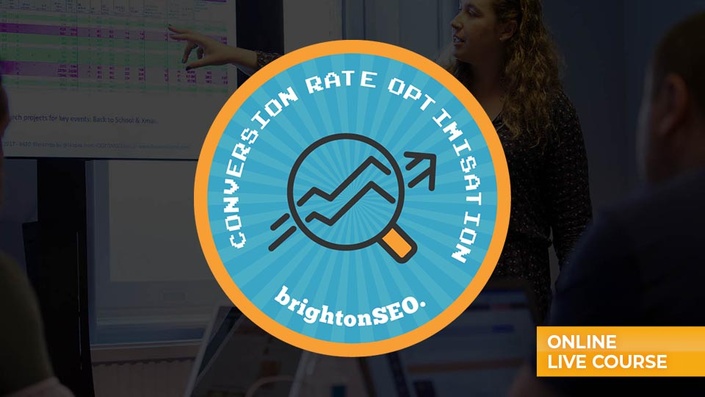 Conversion Rate Optimisation online live. 30th March 2021
Learn how to create website designs and content that you can prove convert more site visitors into customers

This course will give you the skills to identify where on your website the biggest opportunities to improve conversion can be found. It will enable you to diagnose precisely what needs to be improved, and how to do it. You'll then learn how to properly test your ideas to find guaranteed uplift in your site's performance.
Course content
Website analytics – reviewing the right reports and extracting the most useful insights, without wasting time
Calculating site leakage and opportunity size – understanding where to focus your efforts to get the greatest returns for your investment
Site surveys – running them on your site in a way that gets the best responses, using the most proficient tools
User testing – learning the pros and cons of each method, how to choose which you should use and when, and how to run sessions the right way
Heatmap analysis – appreciating what you can and can't learn from heatmaps, as well as a review of some of the best tools
Heuristic assessment – applying UX and behavioural science knowledge to generate strong test ideas for your website
Persuasive design – creating page designs that utilise persuasive psychology and generate conversions.
Hypothesis creation – transforming raw ideas into solid hypothesis ready for testing
Creating and running an A/B testing plan – properly prioritising, running and refining a solid test plan to deliver the greatest results
Interpreting results and reporting impact – knowing when a test is complete and how to share results the most effective way to get continued engagement in your CRO programme.
You'll end the day with a solid plan of action and lots of optimisation ideas you can apply right away.

Who is this course for?
Our CRO training workshop is perfect for you if you have a broad background and understanding of digital marketing and want to improve your understanding of how to get more conversions from the traffic that you already have coming to your site. While it's pretty comprehensive, it's not intended for people who are already advanced and confident in CRO. That being said, if you are experienced but still want to come along, it will be a really hands-on course that will give you space to focus on problem-solving conversion issues on your site, and an opportunity to talk with other marketers facing similar challenges.
Your Instructor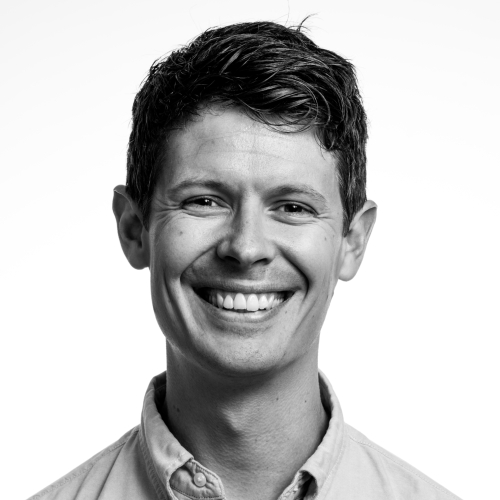 Duncan is a digital marketing consultant, conference speaker, author and trainer, specialising in the subjects of UX and conversion rate optimisation. He's helped build optimisation programmes for international brands such as The Open University, Vodafone Australia and John Lewis Finance
He believes that good UX and CRO is pretty simple – understand your audience, test with a robust methodology and challenge your presumptions and ego every step of the way.
Course Curriculum
We will cover the following topics over the day
Available in days
days after you enrol
Frequently Asked Questions
How is the ONLINE LIVE training structured?
We've opted to mirror our in-person format as much as possible, so your training will take place over one day. This means you only need to book one day away from other commitments, and can really get into the subject matter.
How is the ONLINE LIVE training delivered?
The online training will be delivered over our webinar platform so you'll be able to see and hear the trainer (much like a Zoom call) along with their training materials, slides and screen shares. You'll be able to participate and ask questions etc via your mic or the on screen chat, and depending on the course, your trainer may also make use of web-based online collaboration tools.
When does the course start and finish?
The standard times for our online training are 10am - 4pm (UK time). This may vary slightly from course to course, and if so your trainer will be in touch with specific timings.
What will I need?
To participate in the live online workshops you will need a video conferencing set-up on your computer - ie a computer with speakers / headset and mic. Our webinar platform recommends an ideal connection speed of >10mps, and ideally on a hardline/ cabled connection (rather than over wifi), which offers increased reliability. We're aware that you will probably be in your day-to-day workspace. We recommend that you put your Out of Office on, and resist the temptation to check emails throughout the day so you can get the most out of the course.
Will the session be recorded?
Yes, the session will be recorded, and be available for participants to view for 30 days after your training. The recorded material from your training may also be used in other training packages in the future. For more information on this, email
[email protected]
What if I am unhappy with the course?
Just like our face to face training courses we want you to be completely satisfied with the course. If you are unsatisfied with your purchase, contact us within 15 days of your course and we will give you a full refund.