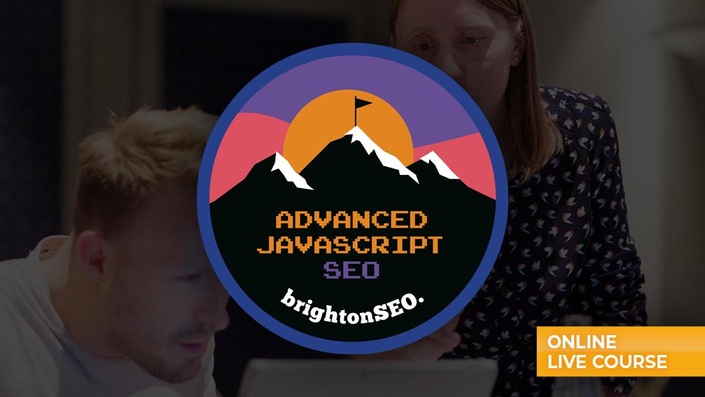 Advanced JavaScript SEO - online live. 30th March 2021
The Advanced Javascript SEO training course will be delivered by Impression's Charlie Norledge, SEO Strategist and Edd Wilson, Senior Technical SEO Specialist.

Course Content
The course is aimed at those who are already familiar with JavaScript website development and it will cover:
JavaScript, its impact on websites, and JavaScript SEO
Google and JavaScript site processing
Rendering
Common JavaScript/framework issues for SEOs
Debugging and issue tracking
How to work with your boss/client/developer to fix
"Normal" tech SEO for JS sites
Plenty of tech-heavy discussion where required
Who is this course for?
This course is aimed at those who are already familiar with JavaScript website development. Although no coding experience is necessary, you should definitely be comfortable with technical discussions. The course will be JavaScript library and content management system agnostic. It's mostly for SEO's and digital marketing managers but JS devs won't be out of place at all.
Your Instructor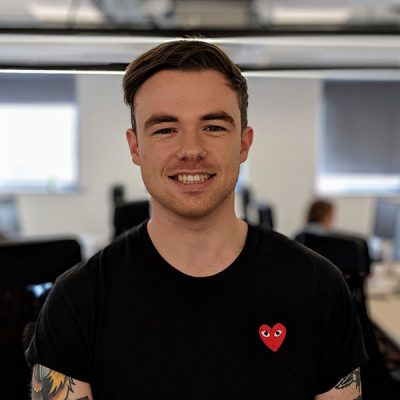 Edd is a Technical Consultant at Nottingham-based marketing agency, Impression. With agency and in-house experience, he loves solving complex website structures and ensuring enterprise websites win in organic search.
Charlie is a Senior Technical SEO Specialist at Impression, based in Nottingham, with over 9 years of experience in the industry. He began his career as a web developer, gaining an excellent technical background which he's been able to successfully apply to a large range of clients. His speciality lies in technical SEO, specifically in solving crawling and indexation problems, which is where he spends most of his time trying to maximise his clients' search presence.
Course Curriculum
We will cover the following topics over the day
Available in days
days after you enrol
Frequently Asked Questions
How is the ONLINE LIVE training structured?
We've opted to mirror our in-person format as much as possible, so your training will take place over one day. This means you only need to book one day away from other commitments, and can really get into the subject matter.
How is the ONLINE LIVE training delivered?
The online training will be delivered over our webinar platform so you'll be able to see and hear the trainer (much like a Zoom call) along with their training materials, slides and screen shares. You'll be able to participate and ask questions etc via your mic or the on screen chat, and depending on the course, your trainer may also make use of web-based online collaboration tools.
When does the course start and finish?
The standard times for our online training are 10am - 4pm (UK time). This may vary slightly from course to course, and if so your trainer will be in touch with specific timings.
What will I need?
To participate in the live online workshops you will need a video conferencing set-up on your computer - ie a computer with speakers / headset and mic. Our webinar platform recommends an ideal connection speed of >10mps, and ideally on a hardline/ cabled connection (rather than over wifi), which offers increased reliability. We're aware that you will probably be in your day-to-day workspace. We recommend that you put your Out of Office on, and resist the temptation to check emails throughout the day so you can get the most out of the course.
What are the 1-2-1s all about?
Your training page may include mention of 1-2-1s with your trainer as part of the course.This is a (optional) 20 minute consultation with your trainer, which will be bookable directly with them after your training. It is intended to offer the means to ask any specific questions you may have, and may not get the opportunity to ask in the online training format.
Will the session be recorded?
Yes, the session will be recorded, and be available for participants to view for 30 days after your training. The recorded material from your training may also be used in other training packages in the future. For more information on this, email
[email protected]
What if I am unhappy with the course?
Just like our face to face training courses we want you to be completely satisfied with the course. If you are unsatisfied with your purchase, contact us within 15 days of your course and we will give you a full refund.
This course is closed for enrolment.